Latest News
What's New at Shed Solutions?
Coming To A Shed Solutions Showroom?
Bring a Picture
If possible bring a photo of the area you would like to put your new shed so our product specialists can give you some recommendations.
Take Some Measurements
Prior to coming to the showroom take some measurements of the area so we know what you are able to fit in the chosen area.
What Will You Be Storing?
What will you be storing in your new shed? This is the most important indicator of what size shed you will require.
Flexible Customization
Our experienced product specialists will be able to work with you to build the perfect shed for your home!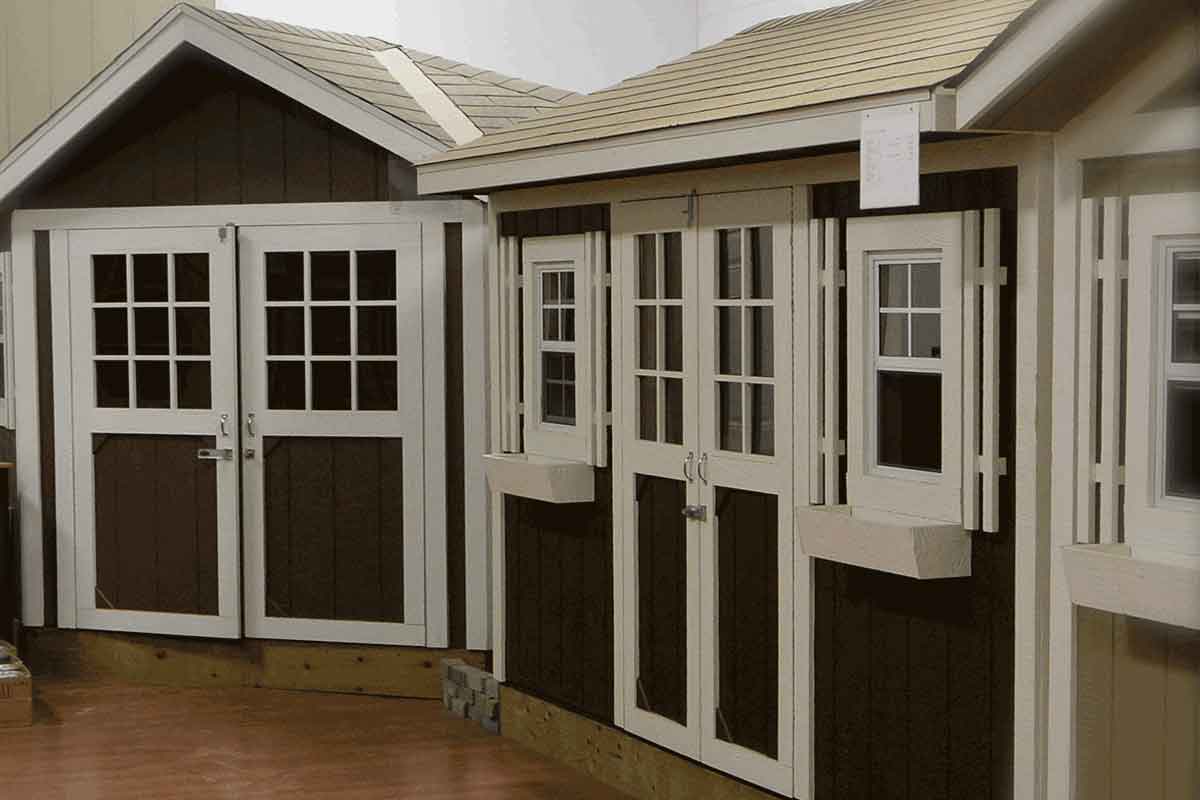 Testimonials:
"We love the shed. The shed has been great and It was the feature of our last 1/4 ly news letter. Great job and the barn door works fantastic. Your team did a first class job and we are very happy with the shed. Thanks you for such a professional experience. Cheers."
"We are very happy with the shed that you installed for us last summer. It has solved all our garden tools problem & more. We have lots of compliments on it & It adds to the value of our home. Thank you again."
"Shed Solutions built my back yard shed in a timely manner. The two men who came to build it were professional, quiet, and very quick. My shed is located directly outside my home office window and I was able to conduct my business while they were working. It has been a great addition to my yard space."
Want to discuss your backyard project?
Stay informed with our newsletter
About Us
Shed Solutions is a Leading Provider of Installed Garden Sheds in Calgary and Edmonton.
From the planning to building stage Shed Solutions takes care of all aspects required to build you a beautiful garden shed.
Call us today!