WANT TO DISCUSS YOUR BACKYARD PROJECT?
WE HAVE A PRODUCT SPECIALIST
WHO CAN HELP!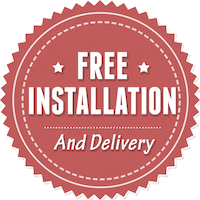 OUR MISSION AND VISION
Mission
Vision
Community Involvement

Shed Solutions' mission is to be the leading manufacturer of garden sheds and outdoor living products in Canada - through exceptional customer service, innovation, superior craftsmanship, and quality that our clients can depend on.
It is Shed Solutions' vision to:
Attract new clients in existing markets while strategically planning expansion into new geographic areas


Provide clients with high quality products to enhance their outdoor living experience


Ensure exceptional customer service throughout the purchasing and installation process, by providing clients with information, optionality, and consistency


Create an environment where all employees work as a team to deliver products and provide services they are proud of, while continuing to advance their skills through new learning and development opportunities


Manage production and installation so to ensure efficiency, cost effectiveness, quality, consistency and safety


Show our clients unprecedented service and high quality products so they refer Shed Solutions to friends and family


We have a rich history of community involvement, including discounting display buildings to local community-based organizations, working with community education programs, and promoting volunteerism amongst employees. We understand, just as building codes vary from market to market, so do the local community needs. Because of this, we encourage our team to budget for and participate in activities that can truly make a difference in the surrounding community.
WHO WE ARE
Shed Solutions was incorporated in Calgary, AB in 2002 and is now a leader in Western Canada in providing installed garden sheds and outdoor living products. In 2012, Shed Solutions expanded into a larger Calgary-based showroom and manufacturing facility to service our growing client base. In the fall of 2013, Shed Solutions opened an additional showroom and production facility in Edmonton, AB.
At Shed Solutions we pride ourselves on our commitment to exceptional customer service, innovation, superior craftsmanship, and quality. Through the selection of top quality materials and utilization of helpful design consultants and skilled tradesmen, we provide our clients with the ability to fully customize their outdoor structures to match the vision they have for their outdoor oasis.
We believe the creative process starts with you, the client. At Shed Solutions, your satisfaction is our top priority, and we want you to enjoy the design process and the final product as much as we do. The creative process at Shed Solutions is completely versatile, whether you're looking for a shed, pergola, outdoor sitting room, fence, deck or beautifully designed patio furniture to complement your outdoor retreat - Shed Solutions has the "Solution" for you!
Visit your local Shed Solutions showroom for more information today!
"We love the shed.   The shed has been great and It was the feature of our last 1/4 ly news letter.  Great job and the barn door works fantastic.  Your team did a first class job and we are very happy with the shed.  Thanks you for such a professional experience.  Cheers."
Louis Stack
Calgary, AB
"We are very happy with the shed that you installed for us last summer. It has solved all our garden tools problem & more. We have lots of compliments on it & It adds to the value of our home. Thank you again."
Bridget Forrester
Calgary, AB
"Shed Solutions built my back yard shed in a timely manner.  The two men who came to build it were professional, quiet, and very quick.  My shed is located directly outside my home office window and I was able to conduct my business while they were working.  It has been a great addition to my yard space."
Laura J Milne
Edmonton, AB
WANT TO DISCUSS YOUR BACKYARD PROJECT?
WE HAVE A PRODUCT SPECIALIST
WHO CAN HELP!